Caring for your Senior Dog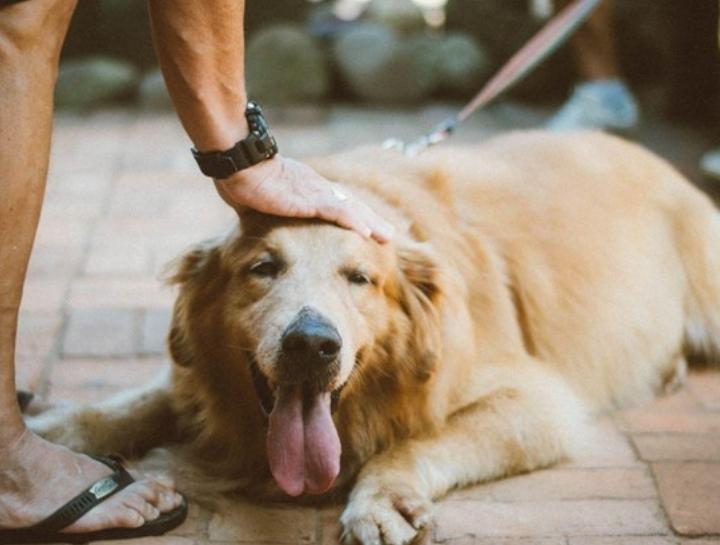 May 5, 2022
How to Properly Care for Your Senior Dog
-By Nick Burton
Dogs have a much shorter lifespan than you, and because of this, they grow elderly faster. Depending on the dog breed size, you can expect your canine friend to live anywhere between eight and 15 years. Smaller dog breeds tend to live longer than their larger brethren.
Around three-quarters of the way through this lifespan, your dog turns into a senior. Senior dogs may have problems with mobility, bladder control, eyesight, and eating. However, with a lot of love and proper care, you can help make your senior dog's twilight years comfortable.
Use the Right Supplies
Using the right supplies can make caring for your senior dog easier. For example, consider using a waterproof dog bed if your older dog is prone to drooling or bathroom accidents. Before making a purchase, ensure you can throw the dog bed into the washing machine for easy cleanup. Before purchasing anything, however, make sure you spend some time reading reviews to ensure you're getting a quality product.
Indoor video cameras may also be helpful. Senior dogs are more prone to accidents, injuries, and illnesses than younger dogs. If you work outside your home during the day, having a video camera allows you to check in on your pet at any time using your cellphone.
Depending on the size of your dog, you may also want to purchase an elevated eating station. Find one your dog can eat from without bending too far. As your dog gets older, its range of motion may become more limited. You can find elevated eating stations for dogs at most stores, including pet stores.
Buy the Right Food
Senior dogs require different nutrients than adult dogs or puppies. If you haven't done so already, switch out their normal dog food for one specially created for older canines. Senior dog food is available in dry or wet versions, and some options are targeted at large or small dogs or those with joint issues.
Schedule Regular Checkups
Take your senior dog to the vet twice a year instead of annually, so any signs of illness or disease can be found and treated early. Dogs over the age of 6 or 7 (depending on the breed) are prone to many of the same issues as older people. Once they're considered geriatric, your pet is at an increased risk of cancer, heart disease, joint disorders, and senility. Diseases of the kidneys, liver or urinary tract are also more common.
Your senior dog's checkup is similar to checkups when they were younger, but now it's generally a little more in-depth. For example, the semiannual veterinary visit may include dental care and extra bloodwork. Additional examinations may be necessary if any issues are found. For instance, if your dog's blood work shows elevated sugar levels, your vet may want to get a urine sample for further analysis. You may also want to find an emergency vet in Boone, NC, for issues arising after regular practice hours.
Care for Your Senior Dog Properly
Your dog's lifespan is a lot shorter than yours, so they become seniors much more quickly. But with proper care and a lot of love, you can make your senior pet's twilight years comfortable.